With healthcare costs on the rise around the world, many individuals struck by necessary dental procedures end up in a financial bind. Sometimes it becomes a no-win situation where the procedures they need are simply way too much to take on financially, even when broken down in monthly installments. In situations like this, some patients are choosing to receive their dental care outside of the United States. Traveling to another country to receive dental care has become known as "dental tourism". Multiple countries provide great alternatives, with Ukraine being one of the best.
Why You Should Go Abroad For Dental Treatments?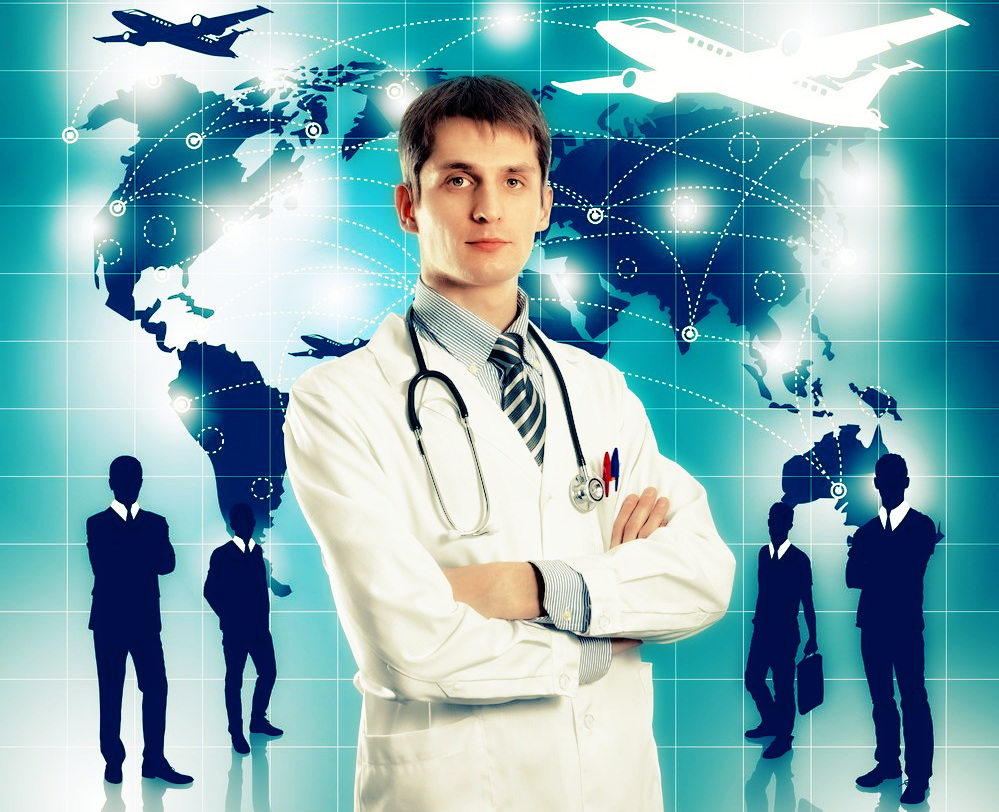 Many are ingrained with the idea that dental care in the United States and Canada is the best in the world, so patients from those countries often hesitate to travel elsewhere for their dental work. However, the best places for dental tourism around the world offer terrific dental care at much more manageable costs. In fact, patients can save anywhere from 40% to up to as much as 90% in costs for all types of dental work.
Why Is Dental Care Cheaper Abroad?
One might rightfully wonder why such great quality is priced for less. There are several reasons for the lower dental costs. One has to do with the lower cost of living in countries that make it possible for dental practices to operate for lower costs. Those savings are passed on to the patients who get charged far less than in their higher cost of living country residents.
In the U.S. aspiring dentists take on a massive amount of student loan debt. They charge more for their services in order to be able to pay those off. Many other countries operate differently. Their medical and dental schooling is often subsidized by the government. In some cases, they operate for one year of providing free service, which in turn makes up for their student loan debts. Many countries also do not force dental professionals to pay for malpractice insurance, something that the US mandates.
Standards Of Care
Cheaper dental costs are not reflective of subpar dental care quality, as many would inherently believe. In fact, some of the dental care received is not only more affordable, but it's also as good as, or better than one would receive in the United States. Some countries with lower populations do not require as much waiting time either to get in to see the dentist, as well as incurring shorter wait times like the generation of crowns and veneers.
Most Popular Dental Tourism Treatments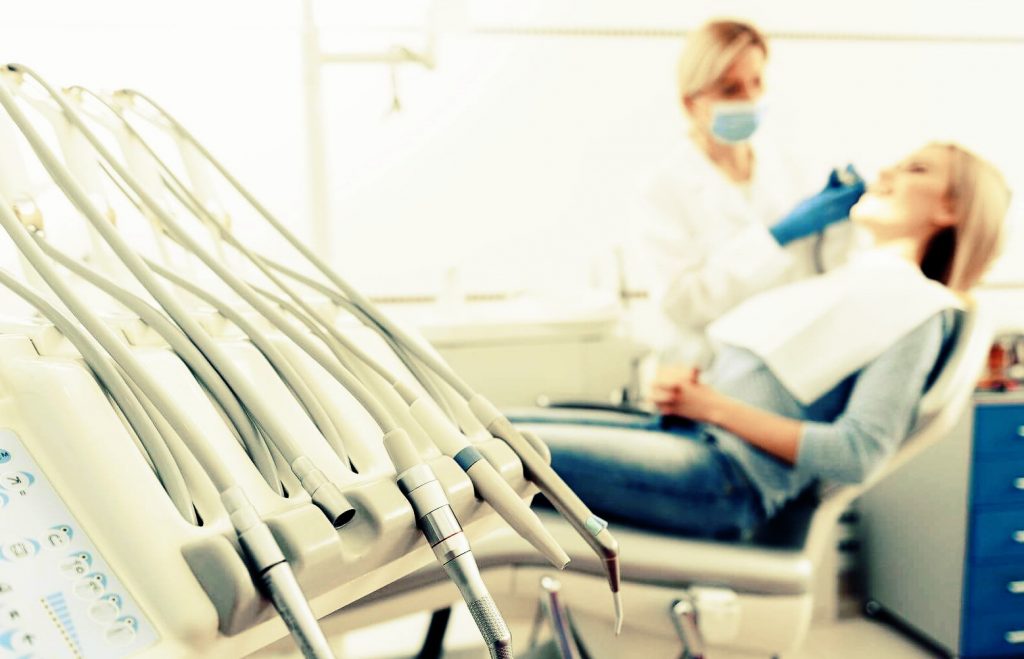 Logically, people would only opt to engage in dental tourism if the savings were substantially greater than the cost of dental care in another country as well as the costs of travel combined. While this sounds like a lot of financial ground to cover, it is actually a very real possibility for many patients.
For instance, dental implants are wildly expensive in the United States. Depending on the tooth, one implant may cost anywhere between $1,500 and $6,000, while 4 implants could cost over $15,000. That is before considering any procedures required in preparation for this work. For implants, the process in the US typically requires three visits during a span of at least 6 months for All-in-4 implant procedures, while in other countries the turnaround could be as little as a few days.
Crowns, root canals, tooth extractions, bridges, fillings, veneers, and tooth whitening procedures are among some of the other best dental tourism choices.
Arranging Your Visit
Some may be dissuaded from engaging in dental tourism because of the perceived hardship of having the visit arranged. However, this process is not overly complicated. It can basically be done in two ways. One includes finding a reputable dental clinic and contacting them directly to set up everything necessary for the procedure. All of the other arrangements would be made by the patient as well with this option.
There is also the option of using a dental vacation package through an agency. These are businesses that will arrange everything from flights, lodging, finding a great dental clinic, setting up transportation to it, and every other aspect of your dental tourism visit. This option will significantly decrease the amount of stress on your shoulders and free extra time for leisure and rest. For this reason, many patients pair these dental visits with a vacation. If the cost of the dental work and the vacation is comparable to just the dental work domestically, it is by far a better deal.
Why Is Ukraine The Best Country For Dental Treatments Abroad?
40% of the nearly 65,000 patients from other countries who visit Ukraine are dental tourists. Ukraine has gained a reputation for being the premier choice for dental tourism in Europe and for people from other parts of the globe. Most dental tourists come to Ukraine from other Western European countries, but many Canadians, Americans, and Australians come to receive dental treatments there as well.
Most dental tourists travel abroad for dental procedures that are more costly and complex, not an occasional filling. The financial savings on these procedures in Ukraine is far more cost-effective than in other countries.
For instance, a root canal tends to cost around $400 in the US, while it is a mere $25 in Ukraine. Braces can run between $5,000 and $6,000 in the US, while their starting cost is around only $400 in Ukraine. Similarly, implants will cost at least $3,000 in the US, while Ukrainian dental practitioners will charge between $500 and $1,200 for them. People also come for much lower costs on the treatment of tooth decay, veneers, and tooth straightening procedures. In other words, the savings are substantial.
Other Popular Dental Tourism Destinations
Ukraine is one of the world's best places for dental tourism, but some other countries offer top-notch dental services for fractions of the cost.
Mexico
Many American and Canadian citizens make their way across the US's southern border for excellent dental care. At first thought, Mexico may seem like an odd destination, but their prices are far cheaper thanks to a lower cost of living. Many resort towns have especially prominent quality dental establishments because many foreign travelers to those places sometimes end up needing dental work during their travels. This works just as well for those who travel specifically for dental work while staying at a resort area of the country. For many Americans, Mexican dental offerings carry another bonus: they don't need to fly there. Simply driving across the border can still land one in Los Algodones or Tijuana where many excellent dental practices are operated.
Costa Rica
Many of the Costa Rican dentists speak English as they were trained in the US before opening a Costa Rican practice. This makes Costa Rica an appealing destination for English speakers as they can clearly communicate with their dental practitioners. While travel accommodations to this Central American paradise are not the cheapest, they are well worth the investment for a land of unrivaled beauty and gorgeous weather. Throw in the fact that implants run for only $650 there, and many Americans staring at thousands of dollars for the same service are willing to pony up the resort money.
Hungary
Pairing the sightseeing beauty and the country's rich history with one of the least expensive and highest quality dentist offerings makes Hungary a terrific choice for dental tourism in Europe. Of course, this might be a destination that is a bit too far to travel for dentistry for North American residents, many citizens of nearby European countries travel to Hungary for their dental needs.
Turkey
Turkish dentists are expertly and proficiently trained in their craft. The expert professionals don't charge as heavily as most other countries, so many citizens from both Europe and Asia flock to Turkey for their dental needs. Due to its convenient position on the line between two continents and its deep historical charm, Turkey sports many visitors who would come regardless of their dental practices, but that makes it that much more of an appealing dental tourism destination.
Thailand
While Thailand has been Southeast Asia's premier destination for decades, more recently dental tourists have made it their preferred dental tourism travel destination. The country doesn't just offer prices that average at a 60% savings for many costly procedures when compared to the US and Canada, but also sport some of the modern and updated dental clinics in the region, and quite possibly the world, offer world-class dentistry experts that assist residents of many foreigners from countries near and far.
Indonesia (Bali)
Bali, Indonesia's tropical paradise sports the 2017 TripAdvisor's Award for Top Travelers Choice, but many visitors are actually dental tourists who come for the high quality, low-cost dental work and stay for the gorgeous beaches and lavish greenery. Indonesian dental facilities offer prices at a discount between 40% and 70% to tourists from the Americas, Canada, New Zealanders, Australians, and many regional expats.
Spain
Spain's struggling economy has forced the prices of everything in the country down, including dental care, however, it has not done so for the quality. While dental services have been far more affordable in Spain than in other parts of the world, the current economy made it even more so. Spanish dental practitioners are well accustomed to welcoming foreign patients who are visiting their country, of which there are many. Many of the dental tourists in Spain come from nearby countries in Western Europe where costs for dental care are higher such as Germany, Britain, and Ireland.
Philippines
Yes, the Philippines has a rough political climate, a depressed economy, and is a third-world nation, but this also means that the worth of a dollar there is much higher than in the United States or Canada. Dental tourists greatly benefit from this fact however since far less money can get them a lot more worth. The dentists in the country are internationally trained, so they bring a level of quality that far exceeds the costs they charge for the service afforded to dental tourists.
Poland
Poland is one of Europe's top dental tourism destinations, offering excellent quality dental service for a fraction of the cost of most other options. The quality of their dentistry is on par with some of the premier dental providers in the world, which is why citizens of both Eastern and Western European countries travel there for costly and complex dental services. The clinics are state-of-the-art, and while they are not as inexpensive of a dental tourism destination as Hungary, they do offer less expensive accommodations for visitors to their land to even out the worth of the visit.
Czech Republic
When one thinks of the Czech Republic, one thinks of a historical treasure trove of the old world filled with ancient mansions and castles. However, it is also considered one of the best places for dental tourism thanks to its affordable, high-quality dentistry. As a bonus, flights to Prague and its surrounding areas tend to be less expensive than to some of the other European nations on this list, which helps to save dental tourists even more money.
India
India's dental tourism appeal is hard to beat. Their prices for dental care are very low, with root canals costing less than $200 and fillings a mere $25. Comparatively speaking that is between 70% and 90% lower than their dental cost counterparts in the US. Another advantage offered in India is that most people speak English, especially in the medical and dental industries, which makes the communication barrier far less of a challenge. The dental practices have up-to-date facilities with the latest equipment and practices.
Why We Recommend Visiting Dentists In Ukraine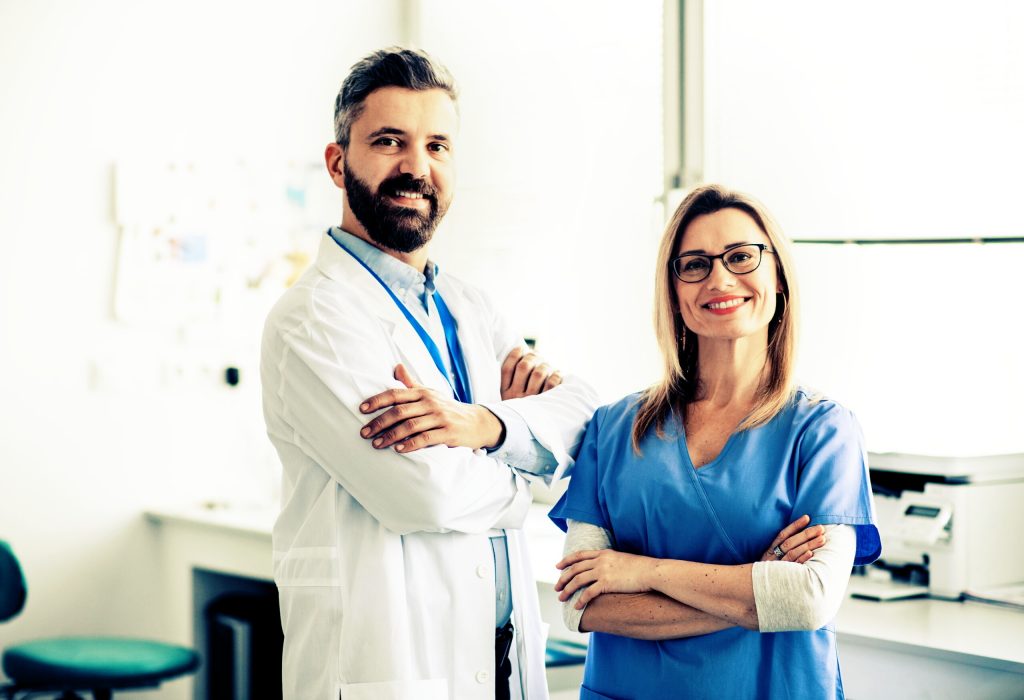 Benefits
As noted earlier, Ukraine is our choice for dental tourism destinations due to their low-cost, quality service in the dental realm. Ukraine makes use of general anesthesia for a complex procedure, a method preferred by certain patients with dental concerns, extreme sensitivities, and even phobias. This is especially pertinent with such procedures as the removal of wisdom teeth.
Ukrainian dentists are fully updated on the latest dental standards and practices. This is driven by the multitude of dental practices that are competing for patient trust. Simply put, those who do not keep up fall out of favor and cannot sustain their business, so it is to their advantage to stay on top of the latest and greatest practices. That being said, the prices for all procedures are cheaper across the board, while the quality is comparable to the premier dental practices in other countries.
Limitations
The basic limitation of Ukrainian dental tourism care is basically the cost of travel required to get there. While it is not overwhelmingly expensive, dental tourists need to evaluate their budgets and weigh them against the cost of the dental work they need to be done. Depending on the expense, it may not fit everyone's budget. Accommodations in bigger cities where most dental practices are can run a bit pricey, which adds to the considerations that dental tourists need to evaluate.
Finding A Reputable Dentist Abroad
Finding the right dental practice requires research and lots of phone calls. Any dental destination should be vetted and the planning needs to be done upfront. It's always good when performing the research yourself, to triple verify reviews from different sources to validate the clinic's reputation and gauge your ability to rely on them. Like in any country, some clinics do good work, and others just seem like they do.
While an additional investment would be called for, a sound strategy is usually to enlist the services of a dental tourism company that can plan out everything including your travel accommodations and treatment timeline (and plan). They have the expertise and knowledge of reputable dental institutions that can help you out on your trip and get all the work done for you.
Prices In Different Countries
As outlined earlier, prices in different countries can vary. Root canals can range from as little as $99 in Thailand to $375 in Spain, dentures can run from $200 in Thailand to $783 in Turkey, crowns range from $188 in Turkey to $520 in Mexico, implants in Turkey are only $858 up through $1,866 in Thailand, etc. There is no one universal option for cheaper options for dental tourism, as the cost varies greatly on the procedure. The following chart does a nice job of breaking down the averages.
Of course, those are the median averages. The costs will vary based on the clinic selected and the area of the country in which it resides.