If you're looking into dental tourism, you're not alone! Due to astronomical medical costs, thousands of patients have started looking for alternative options for their health care. If you live in a country where you have to take out a loan to get a basic crown done, dental tourism may be the option you've been searching for. Ukraine has some of the best dental tourism packages on the market and with their highly trained doctors, affordable dental care, and high quality technology, they are a great destination for anyone who is looking to save money.
What is Dental Tourism?
If you've never heard of the phrase dental tourism, that's okay! Dental tourism refers to the act of traveling for the purpose of obtaining dental work in a foreign clinic. This is typically due to someone living in a country that has high medical costs. By traveling outside of their country, they are able to save money, have their necessary procedures done, and enjoy a nice vacation for less than the procedure alone would've cost them back home.
How Much Money Does Dental Tourism Save in Ukraine?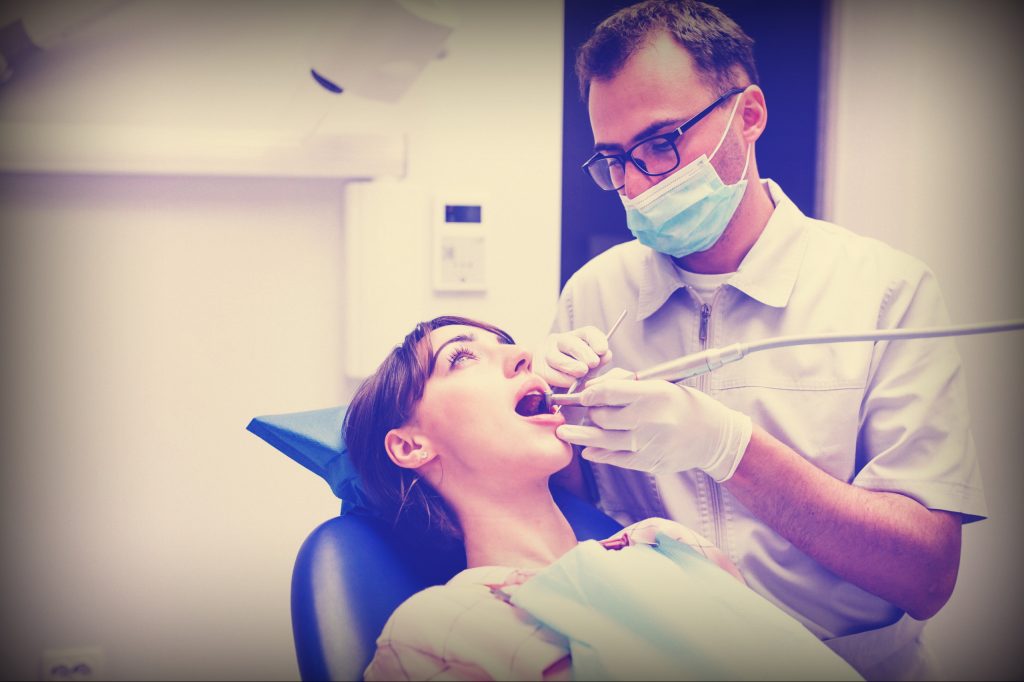 Ukraine is one, if not the best, country out there when it comes to dental tourism.
In the USA and Canada, a root canal starts at $700. In Ukraine, it starts at $36. An implant crown in the UK starts at $1060, and that same implant crown costs only $100 in Ukraine. The difference is huge!
On average, dental services in Ukraine cost 50-80% less than other countries due to their lower cost of living.
How Much Money Does It Cost to Travel to Ukraine?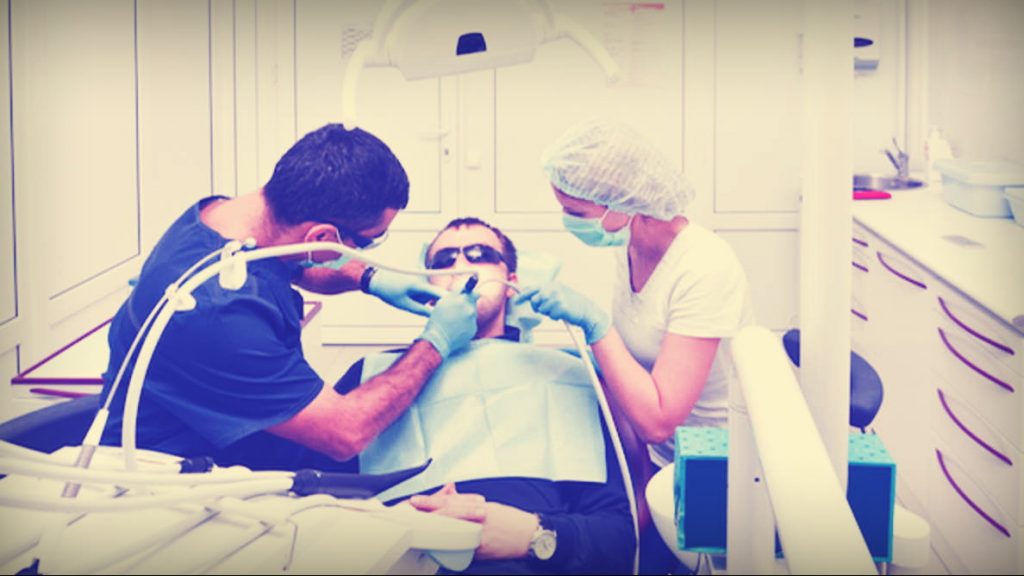 While the dental procedures alone obviously save money, there are still travel expenses to consider when booking a dental tourism trip. Luckily, Ukraine is one of the most affordable places that you can travel to!
Most dental tourism spots work in the city of Kyiv, which is the capital of Ukraine. It's a very cheap and short flight away from many other European cities! Budget airlines are constantly going in and out of European airports, making it easy to grab a flight there and then grab another cheap flight straight to Ukraine.
Hotels that would be $100-$140 a night in the USA are $20 a night in Ukraine. Food is also very affordable. Overall, the cost of living in Ukraine makes it an excellent choice for dental tourism.
How Safe is Dental Tourism in Ukraine?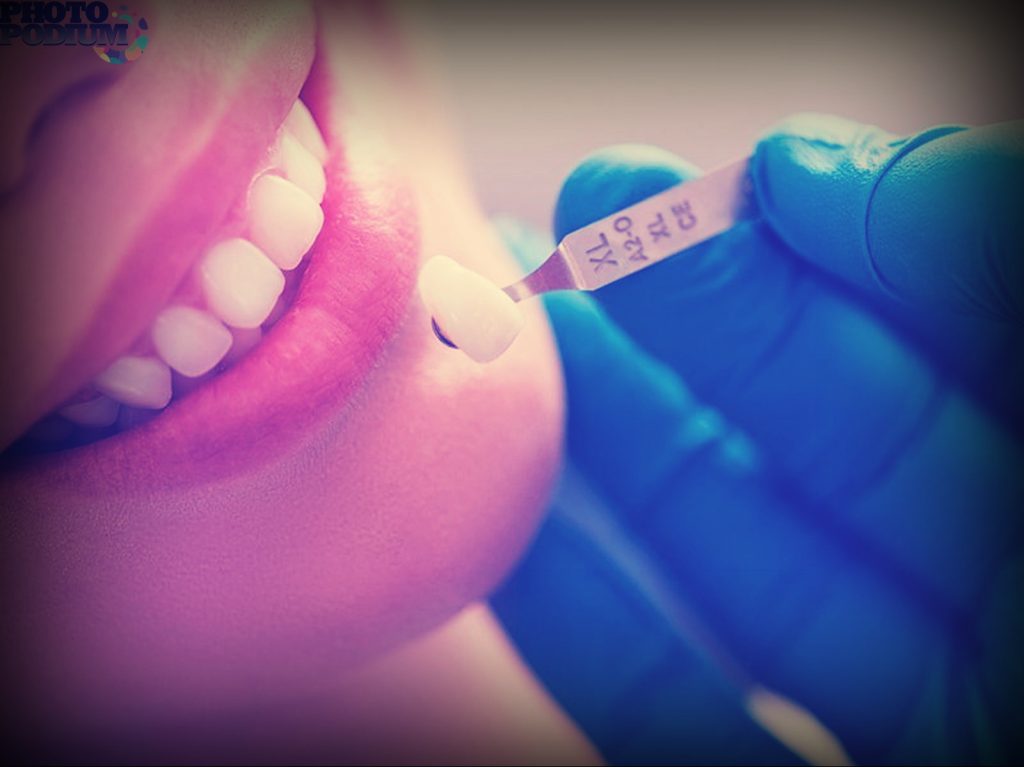 It is important to understand the risks when it comes to any dental procedure, not just those performed abroad. There are some reasonable concerns specific to abroad cases and clinics that you should be aware of.
Dental tourism in Ukraine is considered very safe, as all of the doctors are well trained and well versed in dentistry. Many have certifications in Ukraine as well as abroad, which further solidifies their experience. These are medical professionals performing medical services in their sterilized clinics that they practice medicine in every single day. As long as you're doing your research thoroughly or allowing a reputable dental tourism company to do it for you, you are going with the best of the best dentists in the world. There are no back alley surgeries happening here!
There are some things to be aware of when participating in dental tourism ANYWHERE.
Street Marketers
There are people on the street corners trying to sell cheap dental work in almost every country that also has dental tourism. Be wary of these people, as they are typically NOT the highly trained professionals you want to go with. Though they may offer slightly better deals than the dentists you may have already booked, there are numerous horror stories that prove that you are better off crossing the street and getting away from them.
Legal Rights
Some countries have different, or no, legal rights covering foreigners receiving healthcare. This means that if there's an issue, it may be hard to find someone that will take your case. Research this before you choose where you're going. In any and all situations, it's important to know your rights BEFORE a bad situation happens.
Follow Up Visits
If you need follow-up visits for your services, you may have to come back to the country you got it done in. This certainly isn't the only solution, as most dental tourism dentists are used to these situations and can provide virtual visits or will suggest that you visit your home dentist. In the majority of cases, the treatment concludes with the dentist after your services are done. But if complications arise, be prepared to either travel back or schedule a follow-up once you get home.
Warranties and Refunds
Inquire about refund policies and warranty options before you have your services done. Make sure you have them in writing with signatures included, for legal purposes. You want to know you are protected before you go in because even though you're saving a lot of money by having your dental work done abroad, it's still your money that you're spending!
Language Barriers
Ensure that the clinic that you choose has staff that speaks your native language so that there is no miscommunication!
It is always a good idea to have an appointment with your regular dentist before scheduling any dental tourism. This ensures that you know what your medical needs are and that you aren't pressured into anything extra once you arrive at your destination.
How Long Do You Have to Stay?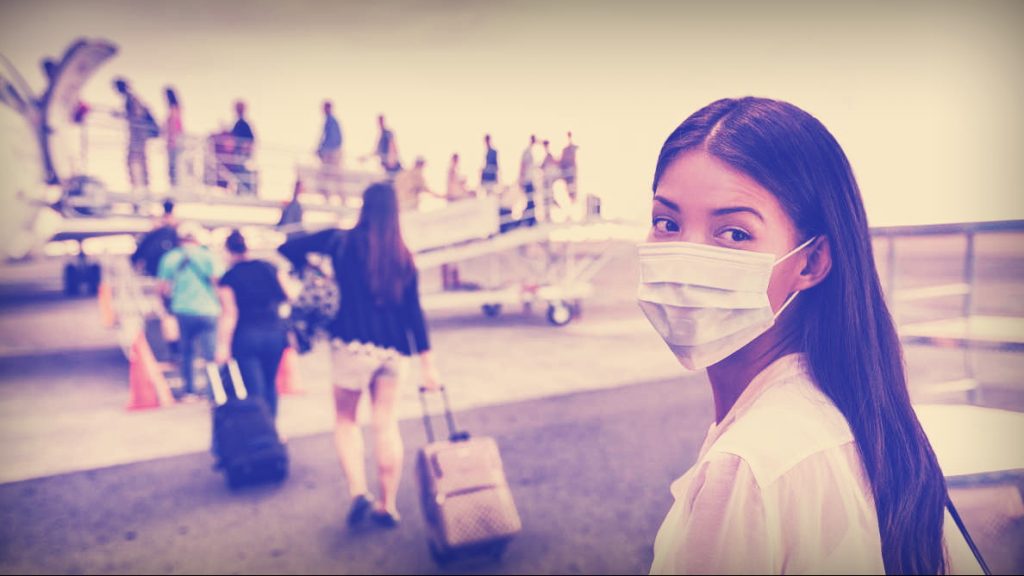 Most dental tourism clinics recommend that patients book their stays for a minimum of 12 days. This allows for a day of rest after your flight, a follow-up exam three days after surgery, and for your sutures to be removed 10 days after the surgery has been completed.
Be wary of any clinic that tries to tell you that you can get it all done faster than this. While 12 days may seem like a long time to be out of work and out of the country, you need to let your body heal! Anyone that lets you leave their care without following proper protocol and without conducting necessary follow-up visits is not a professional and should not be trusted.
Remember that twelve days is the minimum amount of time and that the majority of this time is going to be spent recovering. If you'd like to take advantage of all Ukraine has to offer, stay a few days more and really indulge in the culture and local atmosphere! You're there already, why not enjoy it?
What Do Dental Tourism Packages Include?
Dental tourism packages are a popular choice among those who are looking to get dental work done abroad! These packages are all-inclusive and are booked through an agency. This takes all of the guess work and research out of the equation, so that all the patient has to do is talk to an agent, purchase their tickets, and show up!
Packages typically include dental treatments, transportation to and from the airport, hotel, and dental clinic, hotel lodging, and concierge.
Dental tourism packages are an easy and stress-free way to get things done. These agencies use the same clinics, hotels, and transportation services daily. Their reputation relies on these services being high quality because if they're not, no one can trust the dental tourism company. This makes it a lot easier to leave the planning in their hands so that you don't have to worry about it!
How Do You Pay for Dental Work Abroad?
A common concern is how dental work is financed while abroad participating in dental tourism.
If you're using a dental tourism package, it is typically worked into your final package deal. You may pay all of this upfront, or you may have a deal with your agency to pay in installments. This is up to each individual agency, so check with them directly.
If you are outright booking with a clinic in Ukraine, things are a bit different. The vast majority of reputable dentists in Ukraine do not accept foreign money. This means that you have two options. Either come prepared with a Visa or Mastercard, which are the two most commonly accepted international cards, or visit a ukrainian bank to exchange your currency for ukrainian money.
Either way, it is a stress-free and simple process! If you're traveling and using your card, ensure that you alert your bank ahead of time so that they don't freeze your account for suspicious activity. If you're opting to use cash, visit local banks and research to find the ones with the best exchange rates. Airport counters often give bad exchange rates, resulting in you losing more money, so they're not the best option.
What Are the Most Common Dental Procedures Done in Ukraine?
People come to Ukraine from all over the world for their great and affordable dental services. The most common services that people travel for are those that cost the most.
These services include but are not limited to root canals, veneers, implants, and extractions.
Whatever you need, Ukraine is sure to provide it at a cost that is substantially lower than most other places in the world!
Ukraine is the Dental Tourism Destination
If you're looking for affordable dental care but you don't want to sacrifice quality or professionalism, Ukraine is the country for you! With highly ranked internationally reclaimed dentists who study both in Ukraine and abroad, the procedures done here are nothing less than excellent.
By doing your research or working with a reputable dental tourism company, you are only a few steps away from your dream set of teeth and your best vacation yet!
The dental tourism industry is booming because in a world where health care is monetized, there are still places that believe it is fundamental and should be accessible to all. By traveling to these places, you are stimulating their local economies while also saving money yourself. It is a win-win situation!
Consider Ukraine for your next dental tourism destination, you won't be disappointed!